318984-753 Inducer Draft Motor for Carrier
Description
Cross Reference Information

318984-753. 2347563, 3195827, HC21ZE117, K674, 10704, TJ318984-753, AP5634784, 318984753, 323435-730, 323435730, 323435-724, 323435724, 323435-701, 323435701, HC21ZE114, 321373-712, 321373712, HC21ZE114A, 321373-711, 321373711, 321373-710, 321373710, 321373-709, 321373709, 321373-708, 321373708, 321373-707, 321373707, 321373-706, 321373706, 321373-705, 321373705, 321373-704, 321373704, 321373-702, 321373702, 321373-701 & more!
Quality you can Trust! All Snap Products are made with premium materials and are tested so they last.
Compatible with the following HVAC brands: Carrier.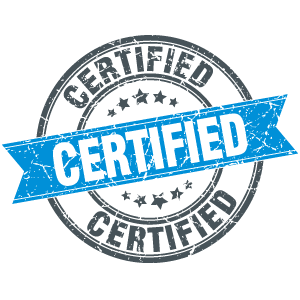 RU Certified
Our inducer motors are RU certified. The RU stamp or "recognized component mark" is a quality mark issued by the Underwriters Laboratories (UL). It's placed on components which are intended to be part of a UL listed product (your furnace). This means they've been tested and meet or exceed all US and Canadian safety concerns. Your family's protection is just as important to us as getting you the correct part for your repair!


Wire Harnesses
This PRYSM inducer motor comes with extra wire harnesses to fit a variety of different models. Please note, no installation screws are included.

Instructions Included
Easy to follow step by step instructions are included in the box
Installation Instructions
Installation Instructions for 318984-753
Disconnect electrical power supply to the appliance
Remove the access panel to the HVAC System
Remove motor from housing by removing all the screws holding it in place, typically, 3-4
Pull motor out and unscrew wheel from motor shaft. (there is a gap in the wheel to reach). If you cannot get screw to budge stop here and buy the wheel that goes with it.
If you cannot get the wheel to come off use a saw to cut the shaft from the old motor.
Unscrew the 3 screws holding the motor to the plate plus ground wire
Flip motor over remove 2 screws holding motor to second plate
Take motor out and put new one in place and start screw the 2 plates back on
Once motor is secured to the 2 plates attach the wheel to the shaft. Make sure you test that the wheel is tight and will not slip on shaft!
Attach plastic wheel to back of motor and secure it in place with the metal clips. Hand spin wheel to make sure everything rotates smoothly with no wobble
Install motor back into the HVAC unit attach cords to the 2 terminals and give it a test!
Return Policy
Items bought from Snap Supply can be returned within 30 days of receipt of shipment. Alterations to Snap Supply products is a violation of the return policy and will result in a nonrefundable product. To ensure your satisfaction with our products please contact us with any questions.
Click here for more about our Return Policy
Free Shipping
Shipping can be expensive, that is why Snap Supply provides free shipping on all orders! No minimum order amounts, that force you to buy something you don't need. Order before 1 PM Eastern and it will ship that same day!
Warranty
Buy with Confidence! Snap Supply Parts always come with a 1 Year Warranty.
Click here to learn more about our Warranty Policy