Updated Shipping and Hours of Operation Information
Snap Supply continues to be fully operational during these strange and uncertain times. We have adapted to changes in shipping infrastructure with new options to ensure orders arrive on time. Because all major carriers are currently experiencing occasional delays, some customers have reported their orders arriving a day or two past the expected arrival date.
To alleviate confusion and frustration, we want to provide some updated information about our current shipping capability and what to expect when you order from Snap.
Hours of Operation
Our hours of operation are based on the working and pickup schedules of the carrier services.
If you place an order before 3 p.m. CST on a business day, your order will ship on that same day. If you order before 12 p.m. CST on Saturday, your order will ship on that same day.
If you place your order after 3 p.m. CST on a business day, please feel free to give us a call at 1-802-727-4126. If it's possible, we will do our best to get your order out the door on that same day.
Carriers do not come to pick up orders outside of the hours of operation. 
Tracking
USPS is currently having difficulty keeping tracking information up to date. In many cases, tracking information for USPS orders is inaccurate, or never updated at all.
Customers who choose Next Day Air, 2nd Day Air or 3 Day Express as their shipment option on orders placed outside of hours of operation will receive a message saying their item has shipped on that same day - this is an error. Items ordered outside of hours of operation will not ship until the next day (unless you call our support number at 1-802-727-4126 and we are able to ship it on that day).
How Long Does Shipping Take? 
We cover over 75% of the country in 1-3 days reaching all of the east coast and all the way to the Rocky's. To reach the west coast, it takes 3-5 days.
However, because of the strangeness and unpredictability of these times, we humbly ask for a little extra patience in the event that an unforeseen complication arises.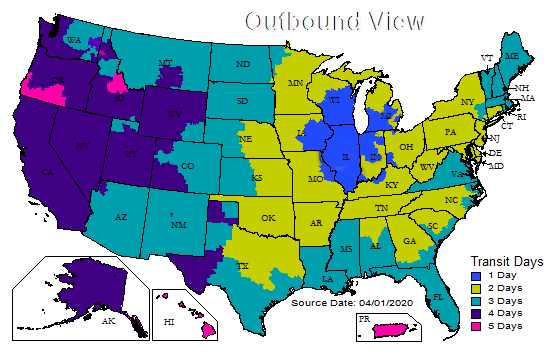 Snap Supply Support
If you have a question about your order, please email us at support@snap.parts. Please note that we are currently experiencing an unusually high number of inquiries. If you need immediate help, please call us at 1-802-727-4126.